American Express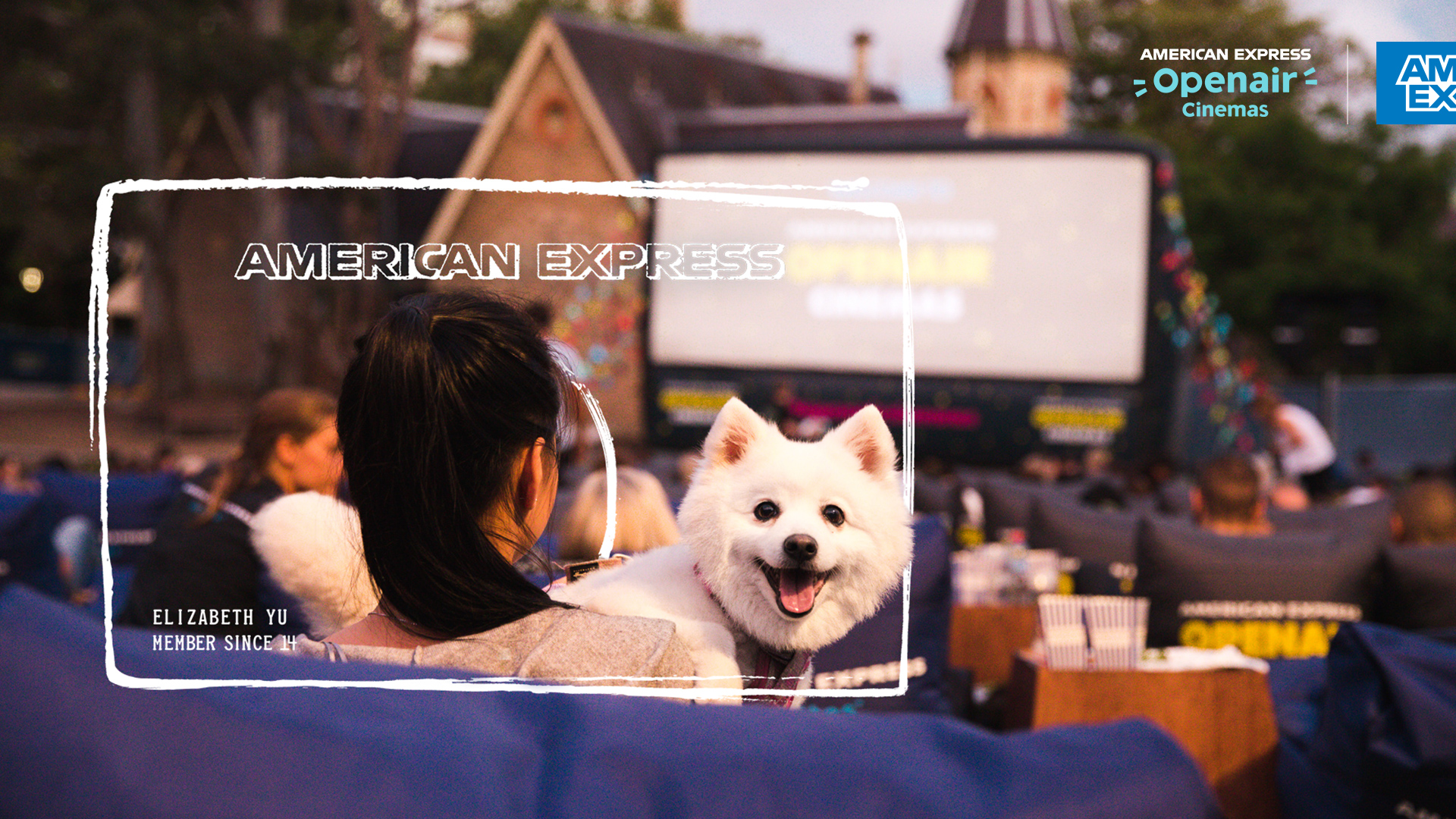 American Express is excited to present Openair Cinemas this Summer. To celebrate our partnership with Openair Cinemas, we've created a new experience for all movie-goers with special extras for American Express Card Members.
As the sun goes down this summer, American Express Openair Cinemas invites you to experience the world of cinema under the stars, where the latest blockbusters and cult classics light up the movie screen in scenic locations across Australia and New Zealand.
Special Extras for American Express Card Members include:*
Be the First in Line. 
We've saved a spot in the queue for you. 
American Express Card Members can buy tickets before they go on sale to the general public during the pre-sale season for each location. Purchase your tickets now!
SAVE 15% ON GA or PRIME VIDEO LOUNGE TICKETS FOR AMERICAN EXPRESS CARD MEMBERS
Simply purchase tickets to your favourite movies using your American Express Card and save 15% on the regular ticket price.
COMPLIMENTARY BLANKET HIRE
We understand it can get a little chilly watching your favourite flicks under the stars, which is why American Express Card Members receive complimentary blanket hire to get extra cosy.  Simply present your American Express Card at the blanket kiosk to receive your complimentary blanket.
ACCESS TO THE AMERICAN EXPRESS GARDEN
All American Express Card Members are welcome to sit, relax and buy a drink in the American Express Garden. Simply show your American Express Card for entry.
BUY YOUR TICKET TO THE AMERICAN EXPRESS LOUNGE
We invite American Express Card Members to relax and enjoy the full VIP Openair Cinema experience by purchasing a ticket for the American Express Lounge. Card Members can enjoy the full VIP experience in the American Express Lounge within a premium location with table service, bean lounger, cushion, blanket, ice-cream, popcorn and a glass of wine (Giesen Estate Range) included. Simply select and purchase the American Express Lounge Ticket with your American Express Card.