Frozen II
Elsa, Anna, Olaf and the whole gang are back for more adventures and more singing.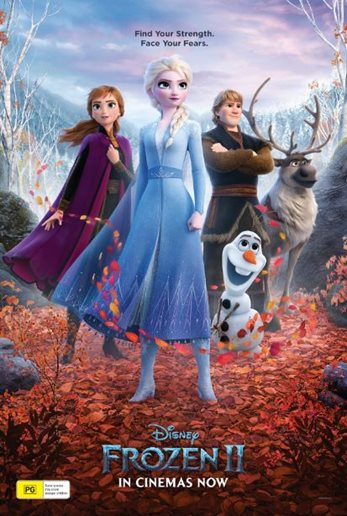 Synopsis
Anna, Elsa, Kristoff, Olaf and Sven leave Arendelle to travel to an ancient, autumn-bound forest of an enchanted land. They set out to find the origin of Elsa's powers in order to save their kingdom.
Main Cast
Kristen Bell, Jonathan Groff, Evan Rachel Wood
Directed By
Chris Buck, Jennifer Lee
Year released
2019
Get all our exciting news and offers.
Sorry, presale tickets are available to American Express Card Members only.
Sign up to our newsletter below, we'll let you know when general tickets go on sale.