Ford v Ferrari
Think a Ford can't out-race a Ferrari? Matt Damon and Christian Bale are here to challenge your views.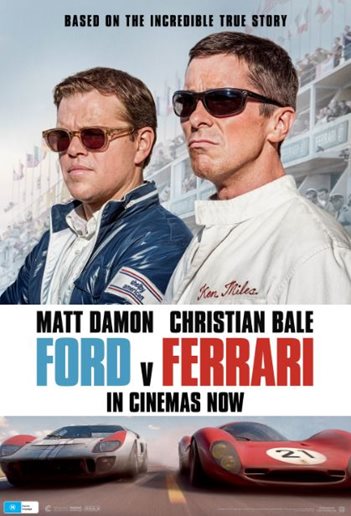 Synopsis
American car designer Carroll Shelby and driver Ken Miles battle corporate interference, the laws of physics and their own personal demons to build a revolutionary race car for Ford and challenge Ferrari at the 24 Hours of Le Mans in 1966.
Main Cast
Matt Damon, Christian Bale, Jon Bernthal
Directed By
James Mangold
Year released
2019
Get all our exciting news and offers.