Long Shot
Seth Rogen and Charlize Theron are the unlikely couple we didn't know we needed in this modern rom-com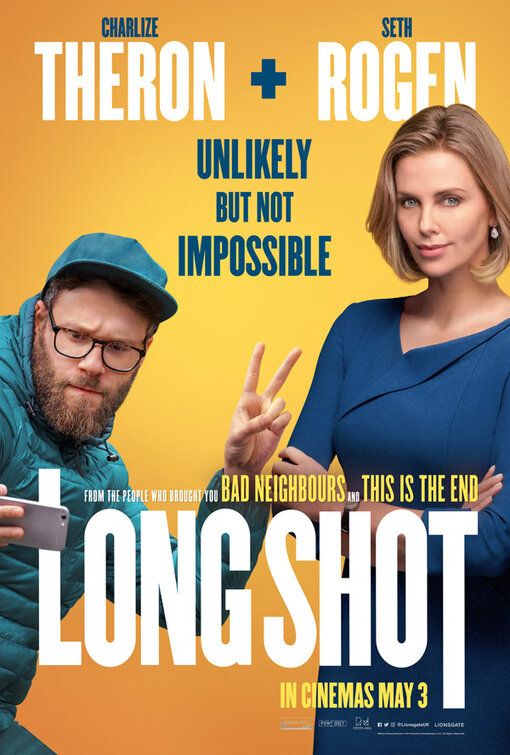 Synopsis
When Fred Flarsky reunites with his first crush, one of the most influential women in the world, Charlotte Field, he charms her. As she prepares to make a run for the Presidency, Charlotte hires Fred as her speechwriter and sparks fly.
Main Cast
Charlize Theron, Seth Rogan, June Diane Raphael
Directed By
Jonathan Levine
Year released
2019
Get all our exciting news and offers.